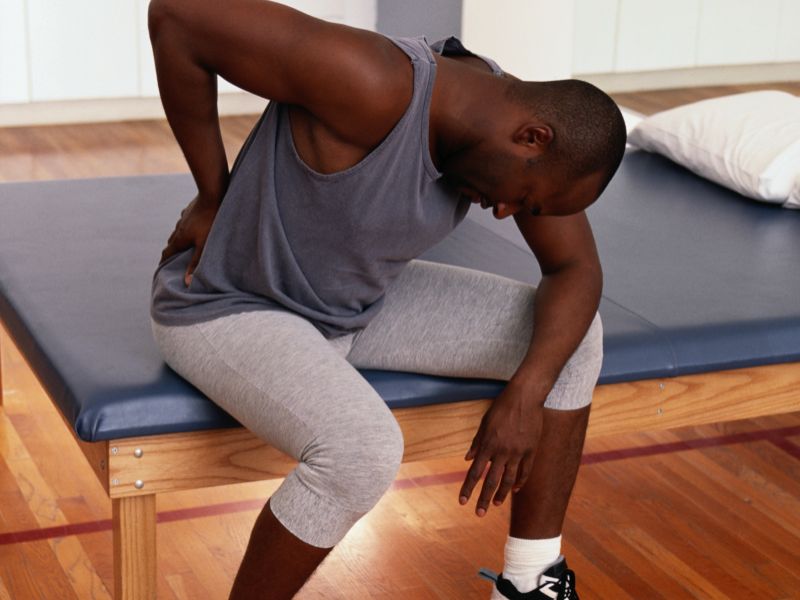 TUESDAY, Feb. 11, 2020 — Racial differences in pain may be rooted in life experience, rather than intrinsic biology, according to a study published online Feb. 3 in Nature Human Behaviour.
Elizabeth A. Reynolds Losin, Ph.D., from the University of Miami, and colleagues examined an ethnicity- and gender-balanced sample of 28 African-Americans, 30 Hispanics, and 30 non-Hispanic whites by using functional magnetic resonance imaging during exposure to thermal pain.
The researchers found that a higher pain report in African-Americans was mediated by increased frontostriatal circuit activations (the ventral striatum and ventromedial prefrontal cortex) associated with pain rating, discrimination, experimenter trust, and extranociceptive aspects of pain elsewhere. The neurologic pain signature, a neuromarker sensitive and specific to nociceptive pain, mediated painful heat effects on pain reports similarly between the groups.
"These findings exemplify how neuroimaging is teaching us that there are multiple contributions to pain," a coauthor said in a statement. "We need to consider the broader psychological and cultural setting when we think about what is underlying pain and how to address it."
Abstract/Full Text (subscription or payment may be required)
Source: Read Full Article