Work from home: a mixed blessing for parents' health during COVID-19?
A study published in JAMA Network Open describes the impact of telework during the coronavirus disease 2019 (COVID-19) pandemic on the general and mental health of parents and parenting stress.
Study: Teleworking, Parenting Stress, and the Health of Mothers and Fathers. Image Credit: Drazen Zigic/Shutterstock.com
Background
Telework refers to a flexible working condition that enables employees to pursue their official work from an approved alternative workplace, such as a home or telework center. A significant rise in teleworking arrangements has occurred during the most recent COVID-19 pandemic because of pandemic-related restrictions on movement and physical proximity.
Evidence indicates that teleworking arrangements have many advantages, including shortening commuting time, flexible working hours, better work-life balance, and higher productivity.
However, such arrangements seem to lengthen working hours, intensify workload, and interfere with work-life balance, which can negatively impact employees' overall physical and mental health.
As a unique employee subgroup, parents often experience difficulties balancing work and personal life. In the literature, not enough information is available to describe the impact of teleworking on the overall health of parents.
A few studies have indicated that teleworking increases stress levels among fathers and reduces happiness among mothers.
In this study, scientists have investigated the association between telework during the COVID-19 pandemic and parents' general health, mental health, and parenting stress.
Study design
This cross-sectional survey was conducted between May and July 2022, involving all 77 neighborhoods in Chicago, Illinois, a socio-demographically diverse urban center.
1,060 adult parents with one or more children living in the household responded to the survey. Among all respondents, 825 were currently employed and thus included in the final analysis.
The study included questions about parent's telework frequency, general health, mental health, and parenting stress. In addition, information about demographic characteristics was collected from the respondents. The entire survey was conducted online.
Important observations
The analysis of demographic characteristics revealed that among all employed parents, 52.5% were female, and 62.5% were utilizing telework facilities. Among teleworking parents, 45% were White, 14.6% were Black, and 28.5% were Hispanic.
Among on-site working parents, the majority were Black (26%) and Hispanic (41.9%), followed by White (23.8%).
After adjustment for age, gender, race and ethnicity, and income, the analysis revealed that teleworking parents have higher parenting stress than on-site working parents. However, teleworking and on-site working parents observed no significant differences in the general health status and improved mental health status.
The gender-wise analysis revealed significantly higher self-reported parenting stress among teleworking fathers compared to that among on-site working fathers. However, no such association was observed for mothers.
Study significance
The study finds that teleworking parents experienced more parenting stress than on-site working parents during the COVID-19 pandemic. Specifically, teleworking fathers reported higher parenting stress than on-site working fathers. However, no impact of telework on parenting stress was observed for mothers.
Consistent with pre-pandemic studies, this survey could not find any association between telework and overall health among currently employed parents.
As mentioned by the scientists, generalizability, and lack of objective health data are the limitations of this study.
The survey was conducted during the first two years of the pandemic, including 13 months of remote schooling in Chicago. Thus, teleworking parents had to manage work and schooling at home during this period, which might be a potential reason for higher parenting stress.
Overall, the survey findings highlight the need for implementing strategies to support teleworking parents, such as promoting work schedule autonomy and employee assistance programs.
Such strategies may have significant health implications for both parents and children. Before large-scale implementation of telework facilities, researchers, healthcare professionals, and policymakers should thoroughly assess the impact of telework on parent health and parenting stress.
Journal reference:
Parker JJ. et al. (2023) Teleworking, Parenting Stress, and the Health of Mothers and Fathers. JAMA Network Health. doi:10.1001/jamanetworkopen.2023.41844. https://jamanetwork.com/journals/jamanetworkopen/fullarticle/2811325
Posted in: Medical Science News | Medical Research News | Medical Condition News | Disease/Infection News
Tags: Children, Coronavirus, covid-19, Frequency, Healthcare, Mental Health, Pandemic, Parenting, Stress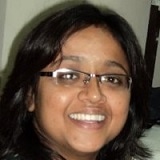 Written by
Dr. Sanchari Sinha Dutta
Dr. Sanchari Sinha Dutta is a science communicator who believes in spreading the power of science in every corner of the world. She has a Bachelor of Science (B.Sc.) degree and a Master's of Science (M.Sc.) in biology and human physiology. Following her Master's degree, Sanchari went on to study a Ph.D. in human physiology. She has authored more than 10 original research articles, all of which have been published in world renowned international journals.