Off-label use of ketamine, the anesthetic-turned-potential treatment for resistant depression, is soaring in the United States and has many experts in the psychiatric community concerned.
The number of ketamine clinics has risen dramatically, with little to no oversight. Prescriptions are being written by providers who lack training in safe ketamine use and online startups are selling the drug for at-home use, taking advantage of a temporary federal regulation that makes it easier to prescribe controlled substances without an in-person patient assessment.
All of this comes at a time when recreational use of ketamine, known on the street as "Special K," is rising, and reports to poison control centers and drug seizures by the US Drug Enforcement Agency (DEA) are climbing.
In a scenario where enthusiasm for the drug is larger than the body of evidence supporting its clinical use, support is growing for the creation of a ketamine registry to collect data on dosage, treatment frequency, adverse events, and long-term outcomes in patients receiving the therapy for depression and other mental health conditions.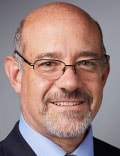 Dr Gerard Sanacora
"In the past, there was this question of whether a registry was even needed," said Gerard Sanacora, MD, PhD, a professor of psychiatry at Yale University in New Haven, Connecticut, who has pushed for a registry for more than 5 years.
"Now, not only are people being treated with this in large numbers, but it's also started to push the envelope with at-home dosing," Sanacora told Medscape Medical News. "It's come to the point that everybody agrees we do need some way to track it."
An Idea Whose Time Has Come
Interest in ketamine's antidepressant effects has grown since 2000, when a small study suggested the drug rapidly improved depressive symptoms. Research now suggests ketamine reduces symptoms in patients with treatment-resistant depression (TRD).
Studies linking ketamine to relief of depressive symptoms are small and mostly retrospective, and none has offered longitudinal information on long-term outcomes, including side effects and the risk of addiction.
Still, clinicians desperate to help the one-third of patients with major depression who fail to respond to first-line treatments often prescribe the drug anyway.
In 2017, Sanacora, who also is director of the Yale Depression Research Program at the Yale School of Medicine, was the lead author of a consensus statement that sought to help physicians administer ketamine safely and appropriately in patients with severe depression and other mood disorders.
In that paper, Sanacora and his coauthors advocated for the creation of a ketamine registry. Such a database, they argued, would provide much-needed data for large, long-term studies, which could be used to develop treatment guidelines, certification programs, and possibly even accreditation standards for providers. Meanwhile, researchers and clinicians in the United Kingdom were also calling for a ketamine registry.
While there seemed to be wide consensus that such a registry was needed, there was no clear path to creating one and no clear line to an agency that would take responsibility for maintaining it.
Because the registry wouldn't be tied to a drug indication, Sanacora was told the US Food and Drug Administration (FDA) wouldn't take it on. The project also fell outside the purview of the US Department of Health and Human Services (HHS), the National Institute of Mental Health (NIMH), and the DEA.
"I haven't met anybody who has said this is a terrible idea, but nobody seems to have a clear mechanism of doing it, and it doesn't seem to fall directly under anybody's jurisdiction," Sanacora said.
Sanacora and other ketamine registry advocates were met with an endless stream of questions. Who would pay for it? How would they get providers to participate? Who would run it and how would the data be shared? The barriers to implementation seemed insurmountable.
A Changing Landscape
Five years later, these barriers remain. However, advocates note support for a registry is growing, due in large part to a series of developments over the past 6 years that they believe have altered the ketamine landscape.
Chief among these was the 2019 FDA approval of esketamine, a nasal formulation of ketamine, for the treatment of resistant depression. The drug's indication was expanded in 2020 to include major depressive disorder and acute suicidal ideation or behavior. The drug is only available through a restricted distribution system — the Spravato Risk Evaluation and Mitigation Strategy (REMS) — because of the risk for serious adverse events, including sedation and dissociation, and the potential for abuse or misuse.
A sharp increase in the number of ketamine prescribers and clinics has also heightened interest in a ketamine registry. In the last year alone, membership in the American Society of Ketamine Physicians, Psychotherapists and Practitioners (ASKP) — a nonprofit trade organization for clinicians who prescribe ketamine for mental health disorders and pain conditions — swelled from 300 individual providers to more than 500.
The number of ketamine clinics in the United States has also grown exponentially and is estimated to be anywhere from 500 to 750. A spokesperson with HHS said such clinics are not regulated by the department or any other federal agency, but instead are subject to oversight by individual states.
Although recreational use of ketamine remains low overall, there are signs illicit use is rising, including an increase in DEA seizures of illicit ketamine and reports of ketamine-related poisonings to the nation's poison control centers. Data on recreational use is spotty, at best. The Centers for Disease Control and Prevention National Vital Statistics System — the primary source of information on drug-related mortality in the United States — does not report on ketamine.
At-Home Ketamine Use Soars
But perhaps the most significant development came in March 2020 in the early days of the pandemic. To ease access to therapeutic schedule II-V controlled substances, the DEA issued a waiver that relaxed restrictions in the Ryan Haight Act, legislation that requires that patients be seen at least once in person before receiving a prescription for this class of drugs.
Under the waiver, DEA-registered practitioners are allowed to prescribe these substances — including ketamine, a schedule III substance — via telemedicine, without an in-person exam.
Startup companies cropped up almost overnight to prescribe oral ketamine online for at-home use, with almost no oversight. A spokesperson with the DEA told Medscape Medical News that the agency is working to make these "temporary" regulations permanent.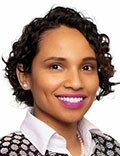 Dr Lisa Harding
Under the relaxed DEA guidelines, a prescriber only needs to have a DEA license to dispense a ketamine prescription. An alarming number of clinics and online startups are staffed by individuals with no training in ketamine use and, in some cases, no formal mental health training at all, said Lisa Harding, MD, vice president of ASKP and a clinical instructor of psychiatry at Yale School of Medicine.
"The biggest problem is not the ketamine itself, it's that the majority of practitioners are not psychiatrists, so they don't have mental health training," Harding said. "The fact that an untrained person, any practitioner with no mental health training, can administer this treatment once they have a state license to give ketamine, then how are you protecting the patients?"
That question prompted ASKP to create the first known program to train psychiatrists, and other qualified mental health practitioners who prescribe ketamine, how to use the drug safely and effectively. The program, scheduled for June, will also include discussion by leaders in the field about how a ketamine registry might address these and other patient safety concerns.
"Nobody is really investigating the standard to which these clinics and online companies should be held, and I think a registry would help with that," she told Medscape Medical News.
The Path Forward
While ASKP leadership supports the idea of a ketamine registry, Harding said the organization would need assurances the effort would not create a barrier to treatment.
"It will take somebody bringing all of us to the table and figuring that out," Harding said.
Conversations like that with stakeholders would be one of the first steps toward creating a registry, Sanacora said.
"The more complicated we make this registry, the less compliance we're going to get," Sanacora said. "Our first step is to understand the major impediments and figure out how we can make this easier for people."
Ideally, the registry would take advantage of existing data-collection tools, such as electronic health records (EHR), and include some sort of patient data entry mechanism, Sanacora said. The effort will also require skilled biostatisticians and a database system that is easy to manage.
And, of course, the registry will need a large number of patients to gather sufficient data to conduct high-quality research to develop treatment guidelines, training, and accreditation standards. A good target would be about 10,000 patients, Sanacora said.
All of this requires funding, which is the first hurdle registry advocates must clear. Sanacora is working on identifying funding sources and said that after working on this for years, he is hopeful that progress can be made.
"I had reached a point where it felt like there was no path forward," Sanacora said. "But now I have renewed optimism that something can be done. And something does need to be done, largely for public health reasons but also to optimize the treatment."
Kelli Whitlock Burton is a reporter for Medscape Medical News covering psychiatry and neurology.
For more Medscape Psychiatry news, join us on Twitter and Facebook.
Source: Read Full Article