Tackling Antimicrobial Resistance Together: A Conversation with Dr. Beverley Isherwood
Thought Leaders
Dr. Beverley Isherwood
Strategy Leader for Infectious Diseases
Medicines Discovery Catapult (MDC)
In this interview ahead of World AMR Awareness Week, we explore the imminent challenge of antimicrobial resistance (AMR) with Dr. Beverley Isherwood, Strategy Leader for Infectious Diseases at Medicines Discovery Catapult (MDC) and Programme Director for Pathways to Antimicrobial Clinical Efficacy (PACE).
Dr. Isherwood, with her extensive background in medicine discovery and strategy, shares her insights on the innovative approaches to combat AMR and the importance of collaborative efforts in this fight. Learn about key initiatives being led from the UK that are propelling new treatments forward and Dr Isherwood's vision for a future where AMR is no longer a looming global health threat.
Please introduce yourself, briefly outline your career, and tell us what inspired you to pursue a career in drug discovery and infectious diseases, particularly in the context of antimicrobial resistance?
I'm Dr Beverley Isherwood, Strategy Leader for Infectious Diseases at Medicines Discovery Catapult (MDC) and Programme Director for PACE.
At MDC, I have responsibility for providing strategic and scientific leadership of MDC's infectious diseases portfolio. We are focused on helping to transform great science into better treatments through partnership. I have the privilege of working alongside our collaborators to deliver a number of initiatives aimed at tackling AMR, including PACE and the CF AMR Syndicate. As Programme Director for PACE, I oversee its strategic direction, deployment and operational translation.
I have worked in medicines discovery for over 20 years and held various roles in the biopharmaceutical industry before joining MDC in June 2020. I have always been inspired by learning from experts from different sectors to drive research efforts focused on helping people live healthier lives.
Antimicrobial resistance is a huge and growing issue that needs our urgent attention. I am grateful to be part of the brilliant community of people who are working together to bring forward new innovations and creative ways of tackling this global health threat.
Image Credit: Fahroni/Shutterstock.com
Can you help our audience understand the global implications of antimicrobial resistance in terms of public health and economics and why it's often referred to as a "timebomb"?
Antimicrobial resistance (AMR) is one of the top 10 global public health threats and an urgent global challenge. It has been estimated that 1.27 million deaths worldwide were attributable to infections caused by bacterial AMR in 2019. This number is estimated to rise to 10 million people every year by 2050 and could cost the world >$50 trillion if no action is taken.
AMR is complex. Bacteria and other microbes are evolving to become resistant to treatment, driven in large part by our overuse and misuse of antibiotics. There are not enough current medicines or medicines in development to stay ahead of these resistant infections.
Half of the antibiotics prescribed today were discovered in the 1950s, with only a handful of new antibiotic classes discovered since the 1980s. There is an urgent need to grow a pipeline of new antimicrobial medicines and diagnostics.
World AMR Awareness Week has the theme "preventing antimicrobial resistance together." Could you tell us why this theme is particularly important in 2023?
Antimicrobial resistance is a truly global challenge that needs a global response. It affects people in every country, and without intervention, it will become an ever-increasing issue.
The emergence and spread of drug-resistant pathogens with new resistance mechanisms continue to threaten our ability to treat common infections, and increasing numbers of people with multidrug-resistant infections are running out of treatment options.
Without effective antimicrobials and better diagnostics, the success of modern medicine in treating infections, including during general surgery and cancer chemotherapy, amongst others, would be at increased risk. The only way to find solutions to this growing challenge is to work together.
As a PACE Programme Director and Medicine Discovery Catapult's Strategy Leader in Infectious Diseases, firstly, what is PACE? And how does PACE aim to address the challenges of antimicrobial resistance, and what is its role in the fight against AMR?
PACE (Pathways to Antimicrobial Clinical Efficacy) is a £30 million initiative supporting early-stage innovation in medicines and diagnostics to tackle AMR and save lives.
It is a collaboration between Innovate UK, LifeArc, and Medicines Discovery Catapult – three leaders in the UK's health innovation and research community with unique expertise that will be harnessed by catalysing and working with the global AMR community to accelerate the speed of innovation to mitigate the risk of AMR.
PACE will bring together the right funding, resources, and partnerships to help innovators progress their early-stage antimicrobial drug and diagnostics projects with greater speed, support and confidence – giving the best AMR innovations the greatest chance of success.
As the UK's largest public-private initiative targeting early-stage antimicrobial drug and diagnostic discovery, PACE will select, invest in and support projects that address the world's most threatening pathogens. It will deliver innovations for onward development and investment, moving them closer to clinical trials and, critically, contributing to better patient outcomes.
By tackling this problem collectively, with a pandemic-style focus, the early translational science community will be supported to deliver the breakthroughs needed.
PACE is a groundbreaking £30 million initiative to address global threats posed by AMR. Could you provide a deeper insight into the collaboration between Innovate UK, LifeArc, and Medicines Discovery Catapult and the unique expertise each partner brings to the initiative?
LifeArc, Innovate UK and Medicines Discovery Catapult all believe there is an urgent need to grow a pipeline of high-quality precision antimicrobial drugs and associated diagnostics if we are going to address AMR and protect the lives of people worldwide. Innovate UK and LifeArc have each invested £15 million into PACE and will collaborate with Medicines Discovery Catapult to deliver the initiative.
LifeArc is a self-funded, not-for-profit medical research organisation focused on translational science. It carries out its own research and provides funding and expert advice to others, all with the aim of improving patient lives. One of its areas of focus is global health, where it is collaborating to accelerate innovation in infectious diseases.
This includes its translational challenge in AMR, which aims to drive the better use of existing treatments and the development of new targeted therapies and diagnostics for AMR. PACE is a vital part of this work.
Innovate UK, the national innovation agency, drives transformational change in health innovation to enable people to live longer, healthy lives and realise the UK's position as a world leader in life sciences. It empowers early-stage, high-growth potential businesses from across the UK by granting them access to partners, facilities, funding, and valuable advice.
This support will enable these businesses to grow and effectively confront the significant challenge that AMR poses. Innovate UK will play a leading role in building an innovation ecosystem around AMR that accelerates new discoveries and promotes economic growth for UK businesses.
Medicines Discovery Catapult is an independent, not-for-profit, national innovation centre reshaping drug discovery for patient benefit by transforming great UK science into better treatments through partnership.
Through PACE, MDC will bring the AMR community together and make it easier for innovators to turn their ideas into novel therapeutics and diagnostics. MDC offers its world-class capabilities so, together, we can accelerate the pace of antimicrobial innovation and save lives.
We can achieve more together. With our blend of expertise and resources, we can make a bigger impact than we would make alone.
PACE is focused on accelerating early-stage innovation against AMR. What specific projects and areas of research will it support, and what are the criteria for selecting and investing in these projects?
PACE aims to provide funding and support for high-value, high-risk, early-phase drug discovery and diagnostic projects. Through a series of funding calls, we are looking to help create and advance an exciting and diverse pipeline of preclinical phase projects aimed at diagnosing and treating bacterial infections with high unmet need. PACE may also fund research that can directly support the advancement of this portfolio where it is needed.
Our first funding call is focused on identifying and then supporting a portfolio of early-stage novel antibacterial therapeutics. We are looking for projects directed at the highest-burden drug-resistant bacterial infections and indications, as highlighted by the recent Lancet study and the WHO priority list. In-scope indications are lower respiratory tract infections, bloodstream infections, intra-abdominal infections, and urinary tract infections.
Projects should be directed at one or more of the world's most virulent and antibiotic-resistant pathogens – specifically the Gram-negative ESKAPEE pathogens: K.pneumoniae, A.baumannii, P.aeruginosa, Enterobacteriaceae, E.coli and/or be an oral therapeutic applicable to the Gram-positive ESKAPEE pathogen; drug-resistant S.aureus.
Projects should be transformational, with the aim to fill a gap for innovative and differentiated antimicrobials in the clinical pipeline.
We encourage projects based on the concept of precision medicine where consideration is given to potential patient stratification and diagnostics requirements. Our criteria are aligned with those of potential follow-on funders and the NICE subscription model criteria, paving a route from the bench to patient impact.
This first PACE funding call is open now. Up to 12 applicants will be awarded a maximum of £1 million each in grant funding, with projects expected to last up to two years. AMR innovators worldwide are eligible to apply. Expressions of interest are invited by the 24th November and more information is available on our website.
Image Credit: angellodeco/Shutterstock.com
The recent press release mentioned that PACE will apply learning from other disease areas, such as cancer and COVID-19. How will these insights be applied to tackle the complex issue of AMR, and what lessons can be shared?
PACE is taking a mission-based approach, as successfully demonstrated throughout the COVID-19 pandemic, to accelerate the development of new antimicrobials and diagnostics to tackle deadly antimicrobial resistance. By bringing the community together around this urgent unmet patient need and providing researchers with the rounded support they need to give their innovations the best chance of succeeding, PACE will help to tackle the growing global threat of AMR.
New approaches are needed to combat AMR. We have seen that novel treatment approaches in cancer have resulted in many more tailored tests and treatments to help ensure patients get the right treatment at the right time. We are moving to an era when antimicrobials will also be more selective and potentially targeted to particular pathogens, which means diagnostic tools also play an increasingly important role.
PACE will work to drive this approach to innovation in AMR by supporting a diverse range of funded projects with the most transformational potential – from targeted treatments to rapid diagnostics and other innovative developments being driven by the community.
How will PACE provide support for a diverse range of funded projects, from targeted treatments to rapid diagnostics, and what innovative developments can we expect from the AMR community as a result?
Non-traditional and highly novel approaches are increasingly represented in the very early discovery and preclinical pipeline for both medicines and diagnostics. PACE is very much looking to embrace and support these new approaches.
PACE is not just about funding; we aim to offer a collaborative approach to project development and delivery. We will guide and support PACE awardees to align their AMR asset with the right progression pathway and translational roadmap.
We will ensure supporting data packages are appropriately targeted and strengthened and, where necessary, help innovators to work closely with regulators and wider stakeholders to define appropriate target product profiles. PACE awardees will also benefit from a network of potential project partners, advisors and mentors to help them develop their AMR assets at pace. We will facilitate collaboration and empower our innovators to develop their early-stage ideas for onward progression and investment.
Ultimately, PACE aims to strengthen the pipeline by bringing forward a new wave of scientifically diverse, innovative approaches with the potential to address the needs and priorities of funders, investors, clinical care teams and people affected by AMR. This will provide the opportunity for us to get ahead of AMR.
What role do you see PACE playing in strengthening the UK's position as a global leader in life sciences and contributing to better patient outcomes in the fight against AMR?
The UK has a long history of innovation in this area since the discovery of penicillin by Sir Alexander Fleming in 1928. The UK was one of the first countries to establish a National Action Plan (NAP) on AMR with a strategy in place as early as 2000.
The UK funds a number of research initiatives aimed at improving global knowledge and understanding of AMR. In the current 2019-2024 National Action Plan, the UK has led the way in a world-first pilot to incentivise the development of new antimicrobials and alternative treatments.
LifeArc, Innovate UK and Medicines Discovery Catapult have come together to help address the challenge of AMR by providing an additional injection of funding and support for early-stage translation and the opportunity for the community to work together in a new way to deliver antimicrobial medicines and diagnostics.
We hope that this effort will address a key gap in the funding and support landscape, strengthening the overall international 'push funding' (funding aimed at encouraging research and development) opportunities for AMR.
Progress through PACE will mean our science community will be better supported, and the UK can contribute towards a more robust pipeline of tests and treatments, cementing its place as a global leader in life sciences and ultimately contributing to better patient outcomes.
Are there any additional resources or initiatives you'd recommend for those who want to learn more or get involved in addressing antimicrobial resistance?
The World Health Organisation has helpful information about AMR on its website, including fact sheets and updates on global action plans. It also collates relevant publications and news stories related to AMR. AMR Insights, an international network-based organisation, hosts an information platform on AMR, as well as a series of matchmaking and networking events for those working in the field.
The PACE website will be updated with relevant reports and research papers being published so that researchers working in this space can benefit from other people's breakthroughs. We also list up-and-coming events to help researchers connect with the community, learn about AMR programmes, and build on industry best practice.
As we look toward the future and consider this year's World AMR Awareness Week theme of "preventing antimicrobial resistance together", what are your hopes and aspirations for the global efforts to combat AMR, and how can individuals and organizations contribute to this cause?
Significant efforts are being made by many globally – from charities bringing the patient voice to the fore to trade bodies and governments shaping policy and regulation, alongside clinicians and academics driving forward research.
There are also a number of highly impactful programmes delivering a variety of funding initiatives which are aimed at addressing the market failure in AMR. PACE will be looking to work in partnership with all these groups to help ensure that the medicines and diagnostics that are most needed reach patients in the most efficient way possible.
The World AMR Awareness Week theme of 'Preventing AMR Together' is very relevant to this cause – we are always keen to connect with people to explore how we can progress efforts together. For organisations, this year's theme highlights the focus on harmonization and connection across schemes and activities so that we can get ahead of AMR together.
Where can readers find more information?
Visit www.paceamr.org.uk for further information.
About Dr. Beverley Isherwood
Dr Beverley Isherwood is Strategy Leader – Infectious Diseases at Medicines Discovery Catapult (MDC) and Programme Director for PACE. Dr Isherwood is responsible for providing strategic and scientific leadership across MDC's infectious diseases portfolio, including PACE and the CF AMR Syndicate. As a Programme Director for PACE, Dr Isherwood oversees its strategic direction, deployment and operational translation.
Dr Isherwood has 20 years of experience in medicines discovery through previous roles in the biopharmaceutical industry, working at the interface with private, public and charity partners to advance R&D for patient impact. She has extensive experience developing and delivering large mission-focused multistakeholder collaborations.
Dr. Isherwood is an Associate Editor for SLAS Discovery and holds an MA (Natural Sciences) from Cambridge University and a PhD in Molecular Virology from the MRC-University of Glasgow Centre for Virus Research. She is also a member of the Association of Strategic Alliance Professionals with CA-AM accreditation.
Posted in: Thought Leaders | Medical Science News | Medical Research News | Disease/Infection News | Healthcare News
Tags: Antibiotic, Antimicrobial Drug, Antimicrobial Resistance, Bacteria, Biopharmaceutical, Cancer, Charity, Chemotherapy, covid-19, Diagnostic, Diagnostics, Drug Discovery, Drugs, Efficacy, Global Health, Infectious Diseases, Medical Research, Medicine, Pandemic, Pathogen, Penicillin, Precision Medicine, Preclinical, Public Health, Research, Respiratory, Respiratory Tract Infections, Running, Surgery, Therapeutics, Translation, Virology, Virus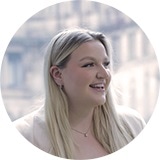 Written by
Lily Ramsey
Lily holds a distinguished academic background, having earned a first-class degree in Microbiology from the University of Nottingham in 2021. Her pursuit of knowledge continued as she completed her LLM in Medical Law and Ethics at the University of Edinburgh. During her master's studies, Lily dedicated her research to the field of public health ethics, with a specific passion for health equity and justice, with a specialized focus on the ethical aspects of antibiotic resistance.