PHILADELPHIA — Patients with systemic lupus erythematosus (SLE) treated with lower doses of hydroxychloroquine (HCQ) had an increased risk for hospitalization for flares, according to study results presented Sunday during a press conference at the American College of Rheumatology (ACR) 2022 Annual Meeting.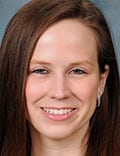 Dr Jacquelyn Nestor
Although lower HCQ doses became part of guidelines to counter the risk for long-term HCQ-induced retinopathy and vision loss, optimal dosing should be reassessed given these new findings, say the researchers, led by Jacquelyn Nestor, MD, PhD, a rheumatology fellow at Massachusetts General Hospital in Boston.
HCQ is a cornerstone treatment for SLE as it has been shown to increase survival and decrease disease flares.
Doses Decreased With Changing Guidelines
Guidelines over the years have recommended decreasing doses of HCQ. In 2011, ophthalmology guidelines recommended limiting HCQ dosing to 6.5 mg/kg per day or less of ideal body weight to reduce the chance of retinopathy. For many patients, this required a dose lower than 400 mg per day, an amount frequently used to treat lupus.
In 2016, updated guidelines further lowered the dosage of HCQ, recommending 5 mg/kg or less of patient's actual body weight.
The effects that lower dosing has had on SLE-associated hospitalizations was unknown, which inspired Nestor's research.
The team conducted a case-crossover study within the Mass General Brigham SLE cohort.
Hospitalizations Studied Over a Decade
Nestor and colleagues identified patients with SLE (via electronic health records) who had at least one visit for SLE and were prescribed HCQ between January 2011 and December 2021, the period over which the recommendations were made.
They identified patients who had been hospitalized during that decade with SLE as the primary discharge diagnosis.
Patients were excluded if they had non-SLE indications, such as kidney transplant or infection without a concomitant SLE flare.
Of 2971 patients with SLE who used HCQ, 576 had at least one hospitalization with primary discharge diagnosis of SLE.
Of these, 108 were hospitalized for an SLE flare and had used HCQ prior to that hospitalization and had at least one control period with HCQ use during the study period.
All of the patients in the study had to have a case period and a control period, Nestor explained. The case period was 6 months on HCQ ending in hospitalization for lupus and the control period was 6 months on HCQ that did not end in hospitalization for lupus.
Significantly Increased Hospitalizations
Low-dose HCQ by weight-based dose (≤ 5 vs > 5 mg/kg/day) and by non–weight-based dose (< 400 vs 400 mg/d) were both associated with significantly increased hospitalizations for SLE (adjusted odds ratio [AOR], 4.41; 95% CI, 1.50 – 12.98; and AOR, 3.48; 95% CI, 1.33 – 9.13, respectively).
The average age of the hospitalized group was 36 years. Most patients (92%) were female, 43.5% were White, and 32.4% were Black.
In calling for reassessment of the dosing, Nestor said, "We are protecting our patients against a very long-term side effect of hydroxychloroquine retinopathy. [It] typically takes 10-20 years to develop in our patients. But by doing that, we're missing many of the short-term benefits from hydroxychloroquine in our patients, leading to more lupus flares, which leads to more end-organ damage."
She said patients taking HCQ for lupus are asked to see an ophthalmologist once a year to monitor for the side effect, adding that rheumatologists and ophthalmologists could work together to adjust the guidelines.
Nestor suggested it's possible that patients need higher doses of HCQ earlier in their disease and lower doses later. "Perhaps it's just the patients who are particularly active who need the higher doses," she said.
Ali Duarte Garcia, MD, a consultant in the Division of Rheumatology and an assistant professor at the Mayo Clinic College of Medicine in Rochester, Minnesota, said the issue needs further study and discussion.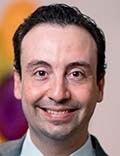 Dr Ali Duarte Garcia
"I don't think this question is settled," he told Medscape Medical News. "The 5 mg/kg dose recommendation was based on terms of safety but not of effectiveness. We don't know what the effective dose of HCQ is, and this study shows that low dose is less effective."
He agreed there needs to be a risk/benefit balance, but noted, "HCQ retinopathy is very rare and we have great tools to screen for it."
Study limitations include incomplete information on whether patients adhered to treatment plans and reasons for using lower-dose HCQ.
The study authors and Duarte Garcia report no relevant financial relationships.
American College of Rheumatology (ACR) 2022 Annual Meeting: Abstract 1654. Presented November 13, 2022.
Marcia Frellick is a freelance journalist based in Chicago. She has previously written for the Chicago Tribune, Science News, and Nurse.com, and was an editor at the Chicago Sun-Times, the Cincinnati Enquirer, and the St. Cloud (Minnesota) Times. Follow her on Twitter at @mfrellick
For more news, follow Medscape on Facebook, Twitter, Instagram, YouTube, and LinkedIn
Source: Read Full Article