In a recent review published in the European Journal of Endocrinology, researchers discussed current research on the relationship between human obesity and inflammation of the hypothalamus.
Study: Is human obesity an inflammatory disease of the hypothalamus? Image Credit: SciePro / Shutterstock
Background
In 2022, the World Health Organization (WHO) declared that obesity was a pandemic in Europe, with 60% of the adult population being obese or overweight. Obesity directly reduces longevity and also increases the risk of various other diseases such as cardiovascular diseases, type 2 diabetes, hyperlipidemia, hypertension, gout, and various types of cancers.
Metabolic inflammation and its association with obesity is an area of research that has recently gained attention. Metabolic inflammation involves low-grade chronic inflammation in peripheral tissues such as adipose tissue, the liver, and the hypothalamus. The hypothalamus is thought to be the brain center that regulates appetite and body weight. While hypothalamic inflammation has been studied in animal models and humans, recent research is examining whether hypothalamic inflammation might not be a consequence of obesity but a cause.
Hypothalamic regulation
The arcuate nucleus in the mediobasal hypothalamus integrates various peripheral endocrine factors and regulates appetite and the feeling of satiety. Two groups of functionally antagonistic neurons are located in the arcuate nucleus. The neuropeptide Y and orexigenic agouti-related peptide neurons form one group, and the anorexigenic proopiomelanocortin and the cocaine and amphetamine-regulated transcript form the other, and all four of these first-order neurons are involved in regulating satiety and appetite. These neurons also express insulin and leptin receptors, which are directly linked to nutrition and energy storage in the body.
Other gastrointestinal tract hormones such as glucagon-like peptide-1, ghrelin, and cholecystokinin can also stimulate the neurons in the arcuate nucleus, mediating appetite and feelings of satiety.
Hypothalamic inflammation
Metabolic inflammation is the moderate but persistent overexpression of pro-inflammatory signals, which has been observed in adipose tissue, the pancreas, the liver, and the hypothalamus. Studies indicate that hypothalamic inflammation is initiated due to different types of metabolic triggers but not body weight. Furthermore, cells such as perivascular macrophages, astrocytes, microglia, and neurons are also involved in the initiation of chronic hypothalamic inflammation. The crosstalk between glia and astrocytes is thought to play a role in the health of the central nervous system (CNS) and various CNS-related diseases.
Some chemokines involved in the feedback between glia and astrocytes have been linked to obesity-associated inflammation. In response to triggers, microglia are thought to secrete pro-inflammatory signals that activate astrocytes. Since astrocytes express leptin and insulin receptors, the sustained activation and feedback between astrocytes and glial cells impact energy homeostasis.
Dietary triggers
Studies on mice models have found that a hyperlipidemic diet has been linked to impaired insulin signaling and expression of inflammatory response proteins and cytokines in the hypothalamus. Other studies have also associated chronic high-fat diets with increased pro-inflammatory signaling. Saturated fatty acids such as stearic, arachidic, and behenic acids are thought to significantly increase the secretion of pro-inflammatory mediators.
Diets that have a high carbohydrate content have also been linked to the activation of microglia and hypothalamic inflammation. While astrogliosis is linked mainly to lipid metabolism and diets high in sucrose, have resulted in hypothalamic inflammation in mice without astrogliosis, a fructose-rich diet was shown to induce astrogliosis and increase the production of cytokines. Western diets are thought to contain large amounts of saturated fatty acids and monosaccharides commonly, and studies have found links between metabolic inflammation and Western diets and lifestyle. Additionally, factors such as imbalances in the gut microbiome, age-related changes, and neuronal overactivity could be other triggers of hypothalamic inflammation.
Mechanisms of hypothalamic inflammation
High-fat diets are thought to trigger hypothalamic inflammation through various signaling pathways, including toll-like receptor 4, c-Jun N-terminal kinases, protein kinase C, and ceramide pathways, and the induction of endoplasmic reticulum stress.
A method involving T2-relaxation time-weighted magnetic resonance imaging (MRI) had been used to detect hypothalamic inflammation and gliosis in obese individuals. Post-mortem biopsies have also linked gliosis in the hypothalamus to higher body mass index values.
Conclusions
Overall, the findings suggested that hypothalamic inflammation could be a cause and not merely a consequence of obesity. This is supported by the observation that hypothalamic inflammation occurred even before weight gain after the ingestion of high-fat diets. In addition, research on animal models and recent translational human studies have established a link between hypothalamic inflammation and obesity. The development of MRI techniques to detect hypothalamic inflammation could potentially identify targets for pharmaceutical interventions to treat or manage obesity.
Journal reference:
Sonnefeld, L., Rohmann, N., Geisler, C., & Laudes, M. (2023). Is human obesity an inflammatory disease of the hypothalamus? European Journal of Endocrinology, https://doi.org/10.1093/ejendo/lvad030, https://academic.oup.com/ejendo/advance-article/doi/10.1093/ejendo/lvad030/7072377?login=false
Posted in: Men's Health News | Medical Research News | Medical Condition News | Women's Health News | Disease/Infection News
Tags: Adipose, Amphetamine, Body Mass Index, Brain, Carbohydrate, Central Nervous System, Chemokines, Chronic, Cytokines, Diabetes, Diet, Endocrine, Endocrinology, Fatty Acids, Fructose, Gastrointestinal Tract, Ghrelin, Glucagon, Glucagon-like Peptide-1, Gout, Hyperlipidemia, Hypothalamus, Imaging, Inflammation, Inflammatory Disease, Insulin, Kinase, Leptin, Liver, Magnetic Resonance Imaging, Metabolism, Microbiome, Microglia, Nervous System, Neurons, Nutrition, Obesity, Pancreas, Pandemic, Protein, Receptor, Research, Stress, Type 2 Diabetes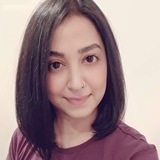 Written by
Dr. Chinta Sidharthan
Chinta Sidharthan is a writer based in Bangalore, India. Her academic background is in evolutionary biology and genetics, and she has extensive experience in scientific research, teaching, science writing, and herpetology. Chinta holds a Ph.D. in evolutionary biology from the Indian Institute of Science and is passionate about science education, writing, animals, wildlife, and conservation. For her doctoral research, she explored the origins and diversification of blindsnakes in India, as a part of which she did extensive fieldwork in the jungles of southern India. She has received the Canadian Governor General's bronze medal and Bangalore University gold medal for academic excellence and published her research in high-impact journals.
Source: Read Full Article