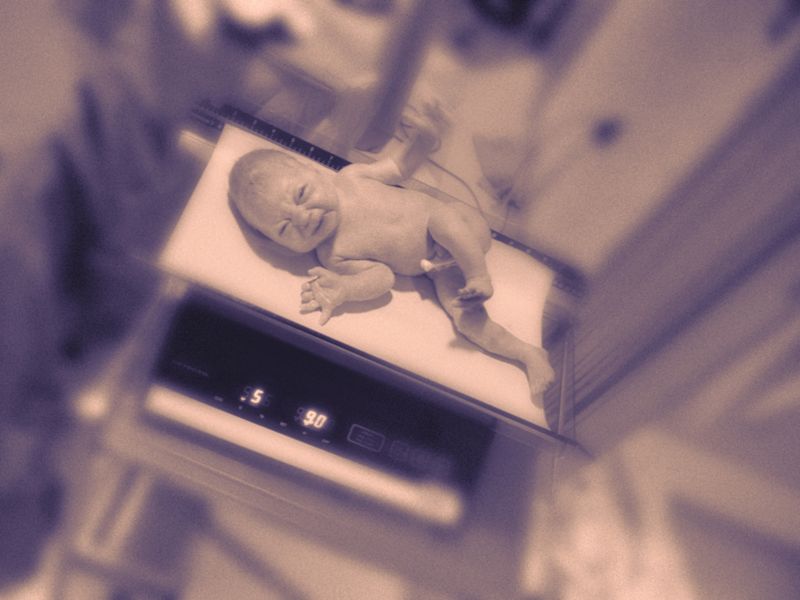 MONDAY, Feb. 10, 2020 — Higher birth weight for births at-term are associated with greater cardiorespiratory fitness (CRF) in young adulthood regardless of body mass index, according to a study published online Jan. 31 in the Journal of the American Heart Association.
Viktor H. Ahlqvist, from the Karolinska Institutet in Stockholm, and colleagues assessed whether birth weight, within the at-term range, is associated with later CRF. Analysis included 286,761 young male adults and a subset of 52,544 siblings born at-term. CRF, defined as the maximal load (Wmax, expressed in watts) obtained on a cycle ergometer, was tested at conscription.
The researchers found that higher birth weight, within the at-term range, was strongly associated with increasing CRF in a linear manner. For each standard deviation (450 grams) increase in birth weight, there was an associated increase of 7.9 Wmax in the total cohort and a 6.6 Wmax increase in the sibling cohort. There was no association noted for young adulthood body mass index.
"The magnitude of the difference we observed is alarming," a coauthor said in a statement. "The observed 7.9 watts increase for each 450 grams of extra weight at birth, in a baby born at 40 weeks, translates into approximately 1.34 increase in metabolic equivalent which has been associated with a 13 percent difference in the risk of premature death and a 15 percent difference in the risk of developing cardiovascular disease. Such differences in mortality are similar to the effect of a 7-centimeter reduction in waist circumference."
Abstract/Full Text
Source: Read Full Article