Examining the cardiac pathology in fatal cases of yellow fever
In a recent study published in eBioMedicine, researchers examined the histopathological features and immunohistochemical and proteomic characteristics of yellow fever (YF)-related myocardial damage.
Study: Understanding yellow fever-associated myocardial injury: an autopsy study. Image Credit: nechaevkon/Shutterstock.com
Background
Yellow fever is characterized by a hemorrhagic fever of viral etiology with significant morbidity prevalent in portions of Africa and South America. Heart involvement in yellow fever has been observed in studies, including a high prevalence of bradycardia and electrocardiographic abnormalities, with some data suggesting myocarditis.
Pathology investigations revealed abnormalities such as hemorrhages, edema, uncommon myocarditis, and immunohistochemistry-detectable YF virus (YFV)-antigens in the myocardium. However, the pathophysiology of myocardial damage is not clear.
About the study
In the present retrospective autopsy study, researchers described microscopic findings in the cardiac tissues of individuals decreased due to yellow fever virus infections.
The study included confirmed yellow fever cases autopsied at the central morgue of São Paulo by the Death Verification Service in the 2017 to 2019 period.
Medical records were reviewed, and the researchers subjected the cardiac tissues to histopathological assessments, immunohistochemistry (IHC) assays, transmission electron microscopy (TEM), and proteomics analyses on endothelial and inflammatory biomarkers.
In addition, quantitative reverse transcription-polymerase chain reaction (RT-qPCR) was used to quantify yellow fever virus (YFV) ribonucleic acid (RNA).
The team investigated the underlying processes of YF-related cardiac injury and detailed its clinical and pathological characteristics.
Individuals with yellow fever vaccine-related viscerotropic illness (YEL-AVD) who had positive RT-PCR findings for the vaccine virus but negative for the wild-type viral strain were also included. In addition, individuals from the Pathology Department who died due to cardiovascular illness or sepsis were included as controls.
Patients' records were searched for clinical and demographic data. Their age, sex (as determined at birth), medical history, cardiovascular and clinical events during hospital admission, interventions, troponin levels, echocardiograms, and electrocardiograms (ECGs) were also obtained.
The researchers performed all autopsies using the Letulle approach. The histology of all samples was assessed by a pathologist specializing in postmortem and infectious diseases pathology and a cardiologist; discrepancies were settled by consensus.
Results
In total, 696 YF cases were documented in São Paulo from 2017 to 2019, and 232 (33%) deaths were reported, among whom 73 patients, with a median age of 48 years, were autopsied. Most patients (85%) were men, suffered from hypertension (29%), consumed alcohol (51%) and smoked cigarettes (37%).
The median length of hospital stay was five days and the median interval from symptom onset to death was nine days. All YFV-infected individuals developed shock, required vasopressors, and four additionally required inotropes. Supraventricular tachyarrhythmias, the Faget sign, and bradyarrhythmias were reported in 21%, 11%, and 6.8% of individuals.
All individuals died from refractory-type shock with hemorrhagic and septic components caused by coagulopathy, severe renal damage, hepatic failure, and hepatic encephalopathy.
Due to YFV infections, the researchers discovered a significant incidence of hemorrhages, interstitial edema, endothelial abnormalities, myocardial fibrosis, mononuclear myocarditis, and hypertrophied and necrosed cardiomyocytes.
Fibrosis and enlarged cardiomyocytes were observed in the myocardial tissues of 68 individuals (93%), endothelial changes in 67 individuals (92%), fiber necrosis among 50 individuals (69%), myocarditis among nine (12%), and secondary myocardial inflammation among five individuals (7.0%). Myocarditis was found in four of five individuals suffering from 17DD vaccine-related viscerotropic illness.
Endothelial fibrinoid necrosis, hemorrhages, and edema were observed in the cardiac conduction system. YFV components found in the myocardial tissues include virus-like particles (via electron microscopy in endothelial cell cytoplasm), YFV-RNA via RT-qPCR, and YFV antigens via immunohistochemistry (in inflammatory and endothelial cell cytoplasm), in one, 66, and 24 cases, respectively.
IHC examination revealed CD68-expressing inflammatory cells in the interstitium and yellow fever virus antigens in the inflammatory and endothelial cells. In 96% of cardiac specimens, YFV-RNA was found to be positive.
Individuals with YFV infections showed increased levels of various endothelial and inflammatory biomarkers compared to controls, as well as elevated interferon-gamma (IFN-γ)-induced protein 10 (IP-10) among severely infected individuals compared to sepsis and controls in the proteomic analysis.
Implications
Overall, the study findings showed that myocardial damage is a common complication of severe YF, and various clinical characteristics and multiple processes characterize it.
This injury may result in direct yellow fever virus-mediated injury, local and systemic inflammation, secondary fungal or bacterial sepsis, cardiomyopathy, and endothelial damage.
The study findings indicated that physicians should perform complete cardiovascular examinations on patients with YF, allowing for early therapeutic and supportive actions.
The findings may potentially aid in developing novel biomarkers for YF myocardial damage. Yellow fever can be prevented with a very effective vaccination (17DD), but its stockpile and treatment arsenal are limited.
Moreover, the 17DD vaccine's viral strain can lead to end-organ dysfunctions, including liver, brain, and heart failure. To assist in YF prevention, globally coordinated efforts are required, and pathology investigations are critical to understanding the damage processes in diverse organs.
Journal reference:
Fernando Rabioglio Giugni et al., (2023). Understanding yellow fever-associated myocardial injury: an autopsy study. eBioMedicine., doi: https://doi.org/10. 1016/j.ebiom.2023.104810. https://www.thelancet.com/journals/ebiom/article/PIIS2352-3964(23)00376-6/fulltext
Posted in: Medical Science News | Medical Research News | Medical Condition News | Disease/Infection News
Tags: Alcohol, Bradycardia, Brain, Cardiomyopathy, Cell, Cytoplasm, Edema, Electron, Electron Microscopy, Encephalopathy, Endothelial cell, Fever, Fibrosis, Heart, Heart Failure, Hemorrhagic Fever, Hepatic Encephalopathy, Histology, Hospital, IHC, Immunohistochemistry, Infectious Diseases, Inflammation, Interferon, Interferon-gamma, Interstitium, Liver, Microscopy, Myocarditis, Necrosis, Pathology, Pathophysiology, Polymerase, Polymerase Chain Reaction, Protein, Proteomics, Ribonucleic Acid, RNA, Sepsis, Transcription, Troponin, Vaccine, Virus, Yellow Fever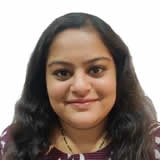 Written by
Pooja Toshniwal Paharia
Dr. based clinical-radiological diagnosis and management of oral lesions and conditions and associated maxillofacial disorders.