A European Alliance of Associations for Rheumatology (EULAR) task force has released new guidance on imaging of crystal-induced arthropathies (CiA). The document provides recommendations for using imaging for diagnosis and monitoring of these types of diseases.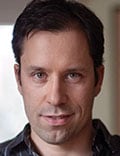 Dr Peter Mandl
"These are the first-ever EULAR recommendations on imaging in this group of diseases. In fact, we are not aware of any similar international recommendations which provide guidance on which imaging technique, when, and how [they] should be used for crystal-induced arthropathies," lead author Peter Mandl, MD, PhD, of the Division of Rheumatology at the Medical University of Vienna, Austria, told Medscape Medical News. Mandl presented the new recommendations at the EULAR 2023 Annual Meeting.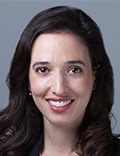 Dr Sara Tedeschi
While some rheumatologists very familiar with crystal-induced arthropathies already regularly use imaging with these patients, these formal recommendations could highlight to wider audiences that "these imaging modalities can be very sensitive and specific for CiA," said Sara Tedeschi, MD, MPH, assistant professor of medicine at Harvard Medical School and head of crystal-induced arthritis diseases at Brigham and Women's Hospital in Boston. She was not involved with the work.
The document included general recommendations for imaging in CiA as well as specific recommendations for gout, basic calcium phosphate deposition disease (BCPD), and calcium pyrophosphate deposition disease (CPPD). Across all disease types, performing imaging on symptomatic areas as well as disease-specific target sites should be considered, the recommendations state. This includes the first metatarsophalangeal joint in gout, the wrist and knee in CPPD, and the shoulder in BCPD.
Both ultrasound (US) and dual-energy CT (DECT) are the recommended imaging modalities in gout. If imaging reveals characteristic features of monosodium urate (MSU) crystal deposition, synovial fluid analysis is not necessary to confirm a gout diagnosis. The volume of MSU crystals on imaging can also be used to predict future disease flares.
Showing imaging and explaining imaging findings may help patients understand their condition and adhere to treatment regimens, the recommendations state. "I think it's a very powerful way to counsel patients," Tedeschi told Medscape Medical News.
Imaging is necessary in the diagnosis of BCPD, and clinicians should use either conventional radiography or US. These imagining modalities are recommended for CPPD, and clinicians can use CT if they suspect axial involvement. The document does not recommend serial imaging for either BCPD or CPPD unless there has been an "unsuspected change in clinical characteristics."
These recommendations highlight how imaging can have a "powerful impact on patient counseling and diagnosis," said Tedeschi. She emphasized the importance of US training in rheumatology fellowship programs.
During his presentation at EULAR 2023, Mandl also highlighted a robust research agenda to further investigate how imaging can aid in the diagnosis and treatment of CiA. "It would be great to have an imaging modality someday that would help us differentiate between various types of calcium crystal," he said.
Mandl has financial relationships with AbbVie, Bristol-Myers Squibb, Celgene, Eli Lilly, Janssen, Merck Sharp & Dohme, Novartis, Roche, and UCB. Tedeschi has worked as a consultant for Novartis.
European Alliance of Associations for Rheumatology (EULAR) 2023 Annual Meeting: Abstract OP0008. Presented May 31, 2023.
For more news, follow Medscape on Facebook, Twitter, Instagram, and YouTube.
Source: Read Full Article