Allergic respiratory diseases such as allergic rhinitis and asthma are considered adverse effects of climate change on human health. The underlying mechanism responsible for this association is the rise in atmospheric carbon dioxide (CO2) and air temperature, which affects airborne allergens such as fungal spores and pollen.
A recent eBioMedicine review explores three translational mitigation approaches to aid in improved health outcomes.
Study: Climate change, airborne allergens, and three translational mitigation approaches. Image Credit: 24Novembers / Shutterstock.com
Background
The warming of the Earth's atmosphere is occurring at an unprecedented rate and is largely being driven by greenhouse gas emissions from human activities. The global CO2 concentration increased to 414.71 parts per million (ppm) in 2021 as compared to pre-industrial levels of about 280 ppm. These changes are impacting biological, physical, and human systems.
Climate change affects airborne allergens and subsequently impacts allergic respiratory diseases, such as allergic rhinitis and allergic asthma. In many countries and regions, these diseases already pose serious public health challenges, with asthma affecting at least 30 million children and young adults in Europe and more than 350 million people worldwide.
About this study
This current review discusses the impacts of climate change on airborne allergens and respiratory diseases.
To this end, three translational mitigation approaches that could improve health outcomes were assessed. These approaches included automated real-time airborne allergen monitoring, smartphone apps for reducing the adverse impacts of airborne allergens, and airborne allergen forecasting and modeling.
Searches were conducted on MEDLINE, Web of Science, Current Contents, PubMed, and references from relevant articles to obtain data. Various search terms were used, such as "fungal spore," "mold spore," "mold spore," "climate change," "allergy," and "pollen." Reports from meetings and abstracts were excluded, and only articles published in English between 2000 and 2022 were included.
Key insights
Automatic and stand-alone instruments providing aeroallergen concentrations at high temporal resolution are currently available and aid in the collection of information for all users and improve aeroallergen forecast accuracy. Compared to previously available manual technologies, automatic data are more robust and essential to detect signal changes and evaluate future trends.
Due to these recent developments, research on aeroallergens has rapidly progressed. Modern technology could change the understanding of aerobiological processes and make high-quality information available for the benefit of specialists.
Modeling and forecasting approaches for aeroallergens are also rapidly developing, particularly because of recent advances in machine learning. These models are the most-comprehensive tools available to analyze and forecast pollen concentrations at continental-to-regional scales. However, extension to fungal spores is yet to achieve maturity.
Maintaining their skills within a changing environment remains a considerable challenge facing bioaerosol models concerning climate change. Statistical models quickly become obsolete, and trajectory models do not include vegetation-related modules.
The transition from classical Hirst-trap-based pollen observations to new real-time monitoring technology is the new frontier in model development. This is expected to increase the role of models as the primary source of aerobiological information.
For respiratory conditions that require daily self-management, mobile phone apps are considered effective tools for symptom tracking, supporting health education, and ensuring adherence to treatment. A new generation of app-based services combining clinical, educational, and both real-time and forecast information is emerging.
Apps are promising avenues for sustained improvement in the diagnosis of specific sensitivities and personalized management options. A significant advance that can be supported by mobile app data is the generation and sharing of data on short-term forecasts of pollen and allergy risk.
Mobile app-supported healthcare can reduce the social burden of illness and improve quality of life. However, this requires further refinement of high-quality personalized information, including timely detection of airborne allergens.
Conclusions
Climate change continues to impact airborne allergens significantly. While further research on this association is required, it is crucial that these diseases be better managed to avoid harmful exposures and improve health outcomes.
The current technological revolution can greatly assist in achieving this goal. Some novel approaches that may support this endeavor include automated real-time allergen monitoring, smartphone apps to reduce the health impacts of airborne allergens, and airborne allergen forecasting and modeling.
Journal reference:
Beggs, P. J., Clot, B., Sofiev, M., & Johnston, F. H. (2023) Climate change, airborne allergens, and three translational mitigation approaches. EBioMedicine, 104478. doi:10.1016/j.ebiom.2023.104478
Posted in: Child Health News | Men's Health News | Medical Science News | Medical Research News | Medical Condition News | Women's Health News
Tags: Allergen, Allergic Rhinitis, Allergy, Asthma, Children, Climate Change, Education, Forecasting, Healthcare, Machine Learning, mold, Pollen, Public Health, Research, Respiratory, Rhinitis, Technology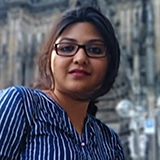 Written by
Dr. Priyom Bose
Priyom holds a Ph.D. in Plant Biology and Biotechnology from the University of Madras, India. She is an active researcher and an experienced science writer. Priyom has also co-authored several original research articles that have been published in reputed peer-reviewed journals. She is also an avid reader and an amateur photographer.
Source: Read Full Article