Antibiotic use in EU rebounds to pre-pandemic levels, challenges 2030 reduction goal
A recent study published in the journal Eurosurveillance reported a rebound in community consumption of antibiotics in the European Union (EU)/European Economic Area (EEA) in 2021-22.
In the EU/EEA, community antibiotic consumption was significantly reduced in 2020, coinciding with the onset of the coronavirus disease 2019 (COVID-19) pandemic. Nevertheless, this decline was ephemeral as EU/EEA levels in 2022 appear to be at pre-pandemic levels, warranting a better understanding of these changes and the magnitude and timing of the rebound.
The Council's recommendation to step up actions against antibiotic resistance set a target to achieve a 20% decrease in total antibiotic consumption by 2030 relative to baseline (2019). As the community sector consumption represents a majority (90%) of total consumption, consistent and considerable efforts are necessary to reach the target.
Rapid Communcation: Rebound in community antibiotic consumption after the observed decrease during the COVID-19 pandemic, EU/EEA, 2022
The study and findings
In the present study, researchers analyzed the consumption of antibacterials for systemic use in the community sector in the EU/EEA. They observed high variability in the population-weighted average consumption of antibiotics in the community between 2019 and 2022. The unprecedented reduction in antibiotic consumption (18.5%) in 2020 relative to baseline was transient.
The average consumption increased by about 19% between 2021 and 2022, which was not significantly different from pre-pandemic levels. Further, community consumption increased in 13 countries, with a mean increase of 8.4%, in 2022 relative to the baseline. Marginal or no changes in antibiotic consumption were observed between 2020 and 2021 in the EU/EEA and 15 countries, whereas the rebound in consumption was evident between 2021 and 2022.
The rebound occurred earlier in Slovakia, Croatia, France, Poland, Hungary, and Belgium between 2020-2021. By contrast, consumption levels in Greece, Germany, Italy, Ireland, and Finland decreased in 2020-21 before rebounding in 2022. Notably, antibiotic consumption continued to reduce in Greece in 2021, and the rebound in 2022 was the highest (43.1%).
On the other hand, continuous increases in antibiotic consumption were observed in Bulgaria between 2019 and 2022. Furthermore, no significant differences were noted at the EU/EEA level in 2022 for any antibiotic groups relative to 2019 except for lincosamides, macrolides, and streptogramins (anatomical therapeutic chemical [ATC] group J01F).
There was a significantly increased consumption of these antibiotics in 2022 compared with 2019. The team observed a heterogeneous pattern of consumption across countries. Thirteen countries reported higher consumption of streptogramins, macrolides, and lincosamides in 2022, 10 of which also demonstrated an overall increase in antibacterials for systemic use.
Conclusions
The fluctuations observed in community antibiotic consumption in the EU/EEA during 2019-22 underscore the need to improve the identification and understanding of factors that impact consumption. The initial reduction might have been due to COVID-19-related non-pharmaceutical interventions and disruptions in healthcare services affecting prescription practices. Although the EU target set by the Council was almost achieved in 2020, the rebound in 2022 reverted consumption to pre-pandemic levels.
Therefore, intensified efforts are required to curb the inappropriate consumption of antibiotics. The researchers could not determine the extent to which disease patterns and behavioral changes might have driven the rebound effect. The variations in reduction and subsequent rebound in consumption suggest that country-specific factors may drive antibiotic consumption. Moreover, the increase in consumption of ATC group J01F in 2022 was mainly driven by macrolides, especially azithromycin.
In summary, the COVID-19 pandemic has substantially impacted community consumption of antibiotics in the EU/EEA. Individual countries demonstrated distinct patterns of consumption. Further analyses on local prescription practices and consumption behaviors related to specific antibiotic groups may help inform effective interventions to reach antibiotic consumption targets by 2030.
Journal reference:
Ventura-Gabarró C, Leung VH, Vlahović-Palčevski V, et al. Rebound in community antibiotic consumption after the observed decrease during the COVID-19 pandemic, EU/EEA, 2022. Eurosurveillance, 2023, DOI: 10.2807/1560-7917.ES.2023.28.46.2300604, https://www.eurosurveillance.org/content/10.2807/1560-7917.ES.2023.28.46.2300604
Posted in: Medical Science News | Medical Research News | Disease/Infection News
Tags: Antibiotic, Antibiotic Resistance, Azithromycin, Coronavirus, covid-19, Healthcare, Pandemic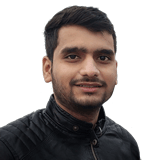 Written by
Tarun Sai Lomte
Tarun is a writer based in Hyderabad, India. He has a Master's degree in Biotechnology from the University of Hyderabad and is enthusiastic about scientific research. He enjoys reading research papers and literature reviews and is passionate about writing.