A team of scientists from the United States has recently investigated the efficacy of an anti-inflammatory prodrug Minnelide in treating coronavirus disease 2019 (COVID-19), a disease caused by severe acute respiratory syndrome coronavirus 2 (SARS-CoV-2).
Using a transgenic mouse model of COVID-19, they have observed that treatment with Minnelide reduces viral load and inflammation in the lungs and improves survival. The study is currently available on the bioRxiv* preprint server.
Background
As of May 10, 2021, globally, there have been over 157 million confirmed infections of SARS-CoV-2, causing over 3.28 million deaths. The clinical characteristics of SARS-CoV-2 infection range from asymptomatic or mildly symptomatic to severe, lethal illness. In severe cases, mortality mainly occurs due to pneumonia-induced acute respiratory distress syndrome (ARDS) or vascular thrombotic events.
Apart from prophylactic vaccines, severe antiviral medicines have been repurposed to treat the deadly SARS-CoV-2 infection. Among a few repurposed medicines that received emergency use approval from health authorities, only remdesivir has shown beneficial effects in reducing symptom severity and disease progression.
In the current study, the scientists investigated the antiviral potency of Minnelide against SARS-CoV-2 infection. Minnelide is a water-soluble prodrug of an anti-inflammatory diterpenoid triepoxide compound triptolide, which is an active compound from the chinese herb Tripterygium wilfordii, or léi gōng téng, traditionally used to treat arthritis.
Previously, scientists observed the anti-inflammatory and anti-fibrotic functions of Minnelide in various animal models. Based on these findings, they have designed the current study to examine the therapeutic benefits of Minnelide using a transgenic mouse model of COVID-19, which mimics human clinical features of COVID-19.
Experimental Schematic of Infection and Treatment of K18-hACE2 Mice. K18- hACE2 were infected with 2000 PFU on day 1 or given PBS intranasally. Daily treatments of Minnelide started on day 2 via intraperitoneal (IP) injections with either vehicle control (PBS), Minnelide low dose (0.0025mg/day or high dose (0.005mg/day). On days 6 and 10, tissues were extracted for ELISAs, RT-qPCR, or Histology.
Study design
The study was conducted on human angiotensin-converting enzyme 2 (ACE2) expressing mice. For experimental purposes, the mice were initially intranasally infected with SARS-CoV-2, followed by intraperitoneal treatment with Minnelide. Two doses of Minnelide were used for the treatment. In the low- and high-dose regimens, 0.0025 mg and 0.005 mg of Minnelide, respectively, were administered daily starting from day 1 post-infection.
For clinical characterization, lung pathology, viral load, and inflammation level were analyzed at day 6 and day 10 post-infection.
Important observations
By analyzing viral load in different organs, the scientists noticed significantly high levels of viral RNA in the brain at day 6 post-infection across all study groups, with untreated and low-dose treated mice exhibiting the highest level. At day 10 post-infection, they noticed a non-significant reduction in viral load in Minnelide-treated mice brain. Regarding viral load in the lungs, they observed a similar trend as brain viral load. These observations indicate the Minnelide does not significantly impact reducing viral load in the lungs and brain.
Pulmonary Cytokine Milieu in SARS-CoV-2 Infected Mice Treated with Minnelide. K18-hACE2 mice received an intranasal infection with 2000 PFU of SARS-CoV-2 and were treated daily with either low dose (0.0025mg) or high dose (0.005mg) of Minnelide. At days 6 and 10 post infection, lung (A-C) and heart (B-F) were excised, homogenized, and supernatant collected along with serum (G-I) for cytokine analysis. Cytokine data is cumulative of one experiment using 5-6 mice per group per time point. Significance was tested by one-way ANOVA. * p < 0.05 and ** p < 0.001.DDD
The scientists observed significant therapeutic benefits of Minnelide on SARS-C0V-2-induced weight loss and mortality. A significant dose-dependent improvement in weight loss was observed in mice treated with Minnelide. Regarding mortality, while untreated control mice showed 100% mortality at day 6 post-infection, 60% and 100% survival were observed in low-dose treated and high-dose treated mice, respectively, at day 10 post-infection. Interestingly, a 100% survival was also noticed in uninfected mice that were treated with high-dose of Minnelide. These observations reveal that Minnelide has no toxicity even at higher doses and that it can be used as a therapeutic intervention to reduce COVID-19 related mortality.
By analyzing select cytokine levels in the heart, lungs, and serum, the scientists noticed significantly reduced levels of IL-6 in the lungs and heart, and D-dimer in the serum of Minnelide treated mice compared to that in untreated control mice. Moreover, they noticed a significantly reduced fibrinogen level in high-dose treated mice compared to that in low-dose treated mice. These observations indicate that Minnelide is capable of reducing SARS-CoV-2-induced inflammation.
Regarding SARS-CoV-2-induced pathological changes in the lungs, the findings revealed that mice treated with Minnelide exhibit normal lung tissue with thin alveolar septa and no infiltration of inflammatory cells. In contrast, untreated control mice showed focal widening of alveolar septa and lymphocyte infiltration.
Taken together, the study identifies Minnelide as a potential anti-COVID-19 medicine, which is capable of reducing inflammation, improving lung histology, and reducing mortality in mice infected with SARS-CoV-2.
*Important Notice
bioRxiv publishes preliminary scientific reports that are not peer-reviewed and, therefore, should not be regarded as conclusive, guide clinical practice/health-related behavior, or treated as established information.
Source
Journal reference:
Marley C. Caballero Van Dyke. 2021. The Effect of Minnelide against SARS-CoV-2 in a Murine Model. bioRxiv. https://www.biorxiv.org/content/10.1101/2021.05.05.442875v1
Posted in: Medical Research News | Disease/Infection News | Pharmaceutical News
Tags: ACE2, Acute Respiratory Distress Syndrome, Angiotensin, Angiotensin-Converting Enzyme 2, Anti-Inflammatory, Arthritis, Brain, Compound, Coronavirus, Coronavirus Disease COVID-19, Cytokine, D-dimer, Efficacy, Enzyme, Heart, Histology, Inflammation, Lungs, Lymphocyte, Medicine, Mortality, Mouse Model, Pathology, Pneumonia, Remdesivir, Respiratory, RNA, SARS, SARS-CoV-2, Severe Acute Respiratory, Severe Acute Respiratory Syndrome, Syndrome, Transgenic, Vascular, Weight Loss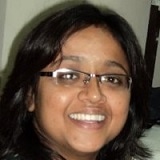 Written by
Dr. Sanchari Sinha Dutta
Dr. Sanchari Sinha Dutta is a science communicator who believes in spreading the power of science in every corner of the world. She has a Bachelor of Science (B.Sc.) degree and a Master's of Science (M.Sc.) in biology and human physiology. Following her Master's degree, Sanchari went on to study a Ph.D. in human physiology. She has authored more than 10 original research articles, all of which have been published in world renowned international journals.
Source: Read Full Article